Who can you TRUST?
New crisis response team — without police — to debut
Since 2020, cities have been looking to dispatch alternative response teams to low-level mental health crises instead of relying on police forces. Santa Clara County plans to debut its newest crisis response team, TRUST, as a part of the county's Behavioral Health Services Department. This is an addition to programs like PERT and MCRT.
TRUST stands for "Trusted Response Urgent Support Team" and was created by Momentum for Mental Health, a Santa Clara nonprofit provider of behavioral health services. According to Momentum, TRUST's main goal is to de-escalate mental health crises and substance abuse situations. When contacted, a field team consisting of a clinician, crisis intervention specialist, and peer support specialist will respond according to the TRUST website. 
According to Arnold Adventures, an online publication, 25% of police shootings involve someone experiencing a mental health emergency. 
The myriad of reforms in the past few years have been mostly modeled after the Crisis Assistance Helping Out on the Streets (CAHOOTS) program launched in Eugene, Oregon. Two-person teams provide crisis intervention, transportation, and resource referrals, much like the North County TRUST program.
The Palo Alto Police Department has been receptive tothese reforms, according to Captain James Reifschneider of the Investigative Services Division. 
"The Palo Alto Police Department is fully supportive of the County's new TRUST program, as it is another resource for community members who may be in need of mental health assistance," Reifschneider said. "We think it is a fantastic program and we are happy to see it here in Palo Alto."
Anne Janks, a program associate at Urban Strategies Council, a nonprofit that works with the Oakland municipality to survey community engagement, explains what she has noticed about the development of alternative emergency response teams during the past five years. 
"One of the things that's happened in a lot of cities is that the teams are clinically based — that's certainly where a lot of the city's teams started," Janks said. "There was a lot of discussion about needing to do that because of liability."
Janks explains that programs which are clinically based, including TRUST, require a clinician to be a member of the team. She explains the downfalls to the current TRUST model, like its increased costs. 
"By making it [the crisis response teams] so clinically based, it's done a couple of things in those jurisdictions — one, it limits how much they can grow because there's a clinicians and social worker shortage," Janks said. "And it really adds tothe expense because you're paying for somebody that you probably don't need on some calls."
She claims that it's because cities don't want to have a "liability issue," but raises concerns about this requirement. 
"What exactly is the liability?" Janks said. "Police are doing it with no licensing and no training."
The current situation with Palo Alto's Psychiatric Emergency Response Team exemplifies the downsides of the clinician requirement. PERT's operations are currently halted and cannot resume services until another clinician has been hired, according to Palo Alto Online. 
Moreover, because clinicians are highly trained professionals, clinically-based response teams are often only dispatched to one of three types of mental health crises: suicide, a 5150 (involuntary hospitalization), or assessment for a 5150. As a result, Janks says the efficacy of mental health response teams is diminished.
"Basically asking the question: Is this a situation that requires a badge and a gun, and if it doesn't require a badge, and a gun, who should we send?" Janks said. 
According to Janks, members of the CAHOOTS program noticed that clinicians often weren't required to use their trained clinical expertise, and thus were not needed in most situations.  
Janks believes that the North County TRUST isa step in the right direction by Palo Alto, but still has large unresolved issues. 
"There's nothing inherently wrong with clinicians — it's just that once you've done that structurally, you're gonna go down the road, and that road has ruts in it," Janks said. "And you will be in those ruts and if you've tried to get out of the road, you'll fall back into those ruts."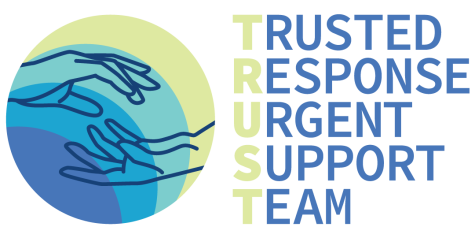 Leave a Comment