From Rojava to Revolution
CALIFORNIA LEFTIST BRACE BELDEN TELLS HIS STORY OF FIGHTING IN SYRIA BEFORE CONTINUING ACTIVISM AT HOME
"You were expected to take care of yourself and the people around you," says Brace Belden, in an interview with Anthro on Sept. 10, remembering the six months he spent fighting with the YPG, a left-wing Kurdish militia in Syria. "It makes you feel more human."
Belden — who is from the Bay Area but now lives in Los Angeles — is in his own words a communist, and while many would be quick to dismiss him, his story goes far beyond fighting in Syria. Belden has been a part of a successful unionization effort and now co-hosts the popular TrueAnon podcast, which all goes to show that there is more to the American far-left than anti-fascists.
Belden did not become involved in politics until his 20s when he finished high school and began working at flower shops in San Francisco. "I was never able to make enough money to be even close to comfortable," said Belden. "I was always struggling to pay rent, struggling to buy groceries," Belden said. "A great deal of money was passing through my hands every day. … It didn't seem fair to me and then I started investigating why that was."
When Belden was 24 — four years after he began reading Marxist theory — he went to Syria to fight as a foreign volunteer with the YPG, which stands for People's Protection Units in Kurdish. The group was on the frontlines of the war against ISIS and received ground and air support from the U.S. up until October 2019 when President Donald Trump ended support.
While Belden fought in a group that received close support from the U.S., he is critical of the role the U.S. has played in large part because of the invasion of Iraq, which helped to create the climate that fueled ISIS's rise.
Despite not having contact with American troops on the ground, Belden was always reminded of the looming American presence in the region, which was difficult. "We were taking Snickers bars off ISIS guys," said Belden. "That was so jarring to me to find that kind of stuff. America is here, this is America's war."
While the YPG is not a Marxist group, Belden decided to fight for them because their anarchist-adjacent ideology overlapped his own beliefs, adding "the way it actually shakes out on the ground is sort of closer to what I believe."
Despite the challenges of fighting in Syria, Belden speaks positively about his time there, in particular the connectedness he felt with his comrades, which he says is a welcome departure from the connections he sees possible in Western individualism.
Belden returned to the States after the 2016 election, which was a difficult transition for him. The YPG had a certain level of organization that was not present in the left-wing of the U.S. "I had a pretty rough six months after getting back," Belden said. "I was pretty adrift for a while."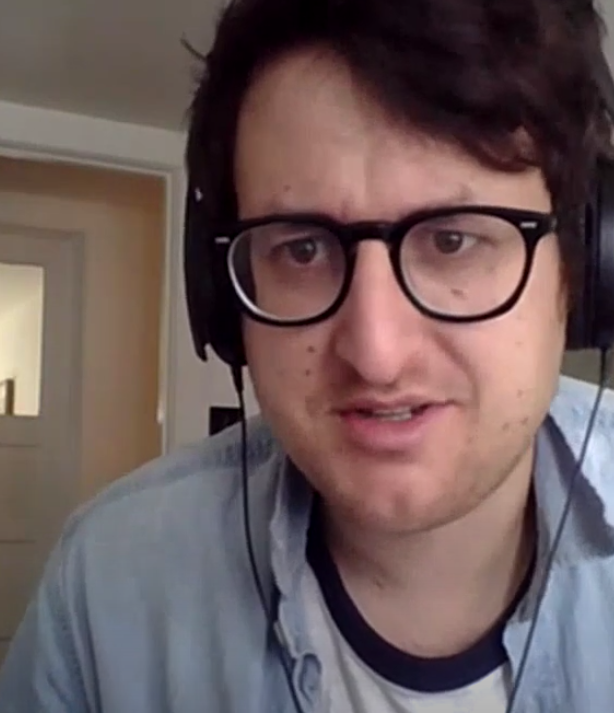 What ultimately resurrected the feeling of organization and community for Belden was when he got a job at Anchor Brewing Company in San Francisco before helping organize a successful unionization effort. "That [unionization] was in some ways harder than being in Syria, certainly less glamorous," Belden said.
The process took a year, and along the way Belden had to slowly educate his coworkers about unions to build support. "People got to see themselves not as part of the team, but as workers," Belden said. "Somebody who creates the value."
The unionization effort is a piece of a larger part of Belden's political beliefs: criticism of the social and political climate of the Bay Area, since support for progressive social values exists alongside serious inequality. "There are tent cities everywhere," Belden said. "If this country had looser building codes, we would have favelas that would make Brazilians blush."
Since his return, Belden has been questioned by the Department of Homeland Security because of his supposed connections to Antifa, which Belden denies on ideological grounds. "I don't have any connection to Antifa or anything like that," Belden said. "I have some pretty big organizational and political differences to those people because I'm not an anarchist."
Despite this, Belden is not worried about getting arrested. In his view, the investigations into antifascists are a talking point for the election and will disappear after Nov. 3.
Right now, Belden is the co-host of the TrueAnon podcast, which discusses conspiracy theories around the death of Jeffery Epstien. The podcast ranks 13th on the crowdfunding site Patreon and has been praised by various journalists and media outlets for its coverage of a topic that is usually covered by conspiracy theorists.
"I don't like Hillary Clinton, but I don't think she's eating a baby," said Belden, who noted that part of the aim of the podcast is to draw people away from right-wing conspiracy theories like Q-anon.
Belden's story is a window into what the American far-left is like. Belden is not a member of any antifascist groups and, aside from the six months he spent with the YPG, his story mainly consists of peacefully organizing and creating, all of which goes to show that there is more to the left than the tales of violent anarchists on Fox news.
Leave a Comment