Fairness in fantasy
Dive into these reads that will leave you thinking
The Wrath and the Dawn by Renée Ahdieh (Duology)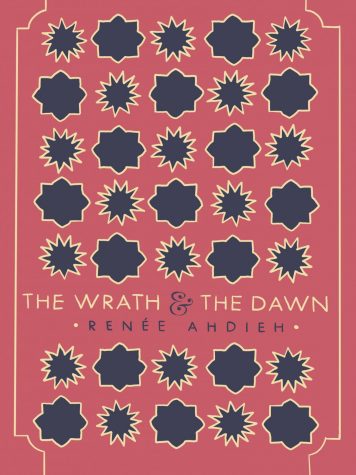 Rating: 4/5
Maturity: 2/5
Genre: Historical fiction
Soundtrack: "Secrets" by OneRepublic / "Pompeii" by Bastille / "Leave a Light On" by Tom Walker 
Shahrzad seeks vengeance for the murder of her best friend by the Caliph of Khorasan. In this "Arabian Nights" retelling, each night brings a new wedding for the caliph, and each night brings the bride's death. Shahrzad volunteers to be his next bride, determined to be different. Spinning a captivating tale, she lures the caliph into giving her another day. And another. Before long, Shahrzad's clear-cut plan to exact vengeance has blurred. 
This story is set in a mystical world inspired by the origin of "Arabian Nights". Elements of Arabian culture weave into the fabric of the tale. Shahrzad herself is a strong female lead with agency, able to wrap the other characters around her finger. 
Legend by Marie Lu (Trilogy)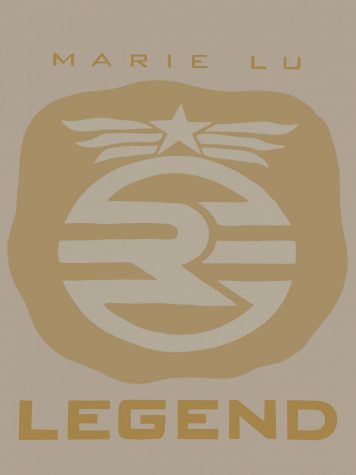 Rating: 5/5
Maturity: 1/5
Genre: Dystopian fiction
Soundtrack: "A World Alone" by Lorde / "Viva La Vida" by Coldplay / "I Know Places" by Taylor Swift 
Fifteen-year-old prodigy June, a freshly minted soldier, hunts wanted criminal Day. "Legend" delivers both their perspectives seamlessly. Day's life on the streets meshes smoothly with the incisive perception June brings – 'The shutters on that building's third floor window must've been scavenged from a rich sector. Solid cherrywood.' (133). Loyalties are challenged as new details surface every few pages.
June leads a cushy life in the upper-class sectors of the city, and works for the Republic government. Day scrounges for food on the streets, regularly sabotaging the Republic. Later in the books, they meet the Republic's enemy, the Colonies. Instead of a stratified, merit-based system, the Colonies are run by mega-corporations. Tyranny of merit or of business? Both sides of these conflicts are supported with logical reasoning. It's up to the reader to pick a side, or watch from the sidelines. Topics of eugenics, polarization and LGBT representation also appear.
The Thousandth Floor by Katharine McGee (Trilogy)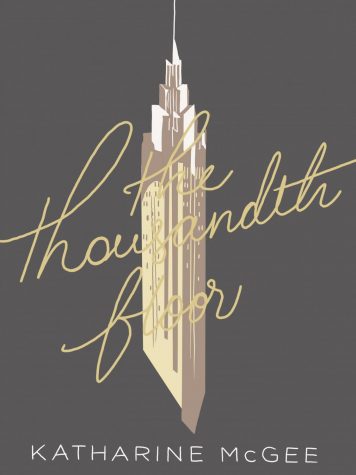 Rating: 5/5
Maturity: 2/5
Genre: Futuristic fiction
Soundtrack: "All the Stars" (ft. SZA) by Kendrick Lamar / "Sober" by Lorde / "Teenage Dream" by Katy Perry / "Wake Me Up" by Avicii
Enter the dizzying world of "The Thousandth Floor". Here, upper-class teens live it up in the top levels of the Tower, a thousand-floor building its inhabitants never need to leave. Futuristic drug-fueled raves, water from Mars, and smuggled peacock feathers are just a few elements that complete their dazzling lives. One of the few books that does multiple perspectives well, you'll be biting your nails when their stories finally converge. A bonus? The hard-cover edition will look beautiful on your bookshelf.
Class is explored through multiple major characters. Readers meet lower-floor workers, the formerly wealthy and even swindlers that cling to the edges of the 'highliers'. Race, religion and LGBT are represented, but are not a major focus. One technically legal relationship may rub readers the wrong way.
Cherub: The Recruit by Robert Muchamore (Series)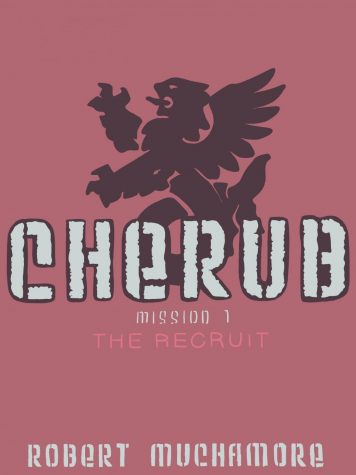 Rating: 4/5
Maturity: 3/5. Crass language.
Genre: Action
Soundtrack: "Another One Bites the Dust" by Queen / "Physical" by Dua Lipa / "Radioactive" by Imagine Dragons 
James Adams enjoys the sweet life afforded by the bounty of the biggest shoplifting ring in London, run by his mother. This luxurious life comes to a halt one day, and he's sent off to a children's home where he seems destined to end up in a ditch, or prison. Instead, he's recruited to CHERUB, a spy organization that employs children. Child spies are still kids, though, and this book knows it. Pick up some British slang along the way while following James in his exploits and his (deserved) punishments around the globe. Each book in this 12-part series follows a complete mission.
The male lead, James, is rather bone-headed, and doesn't get away with it. Supporting female characters are fully fleshed out. Characters are recruited from around the world, representing a variety of races, which are fully realized without being stereotypical. Addresses the moral quandaries that come with espionage, especially involving children. 
Throne of Glass by Sarah J. Maas (Series)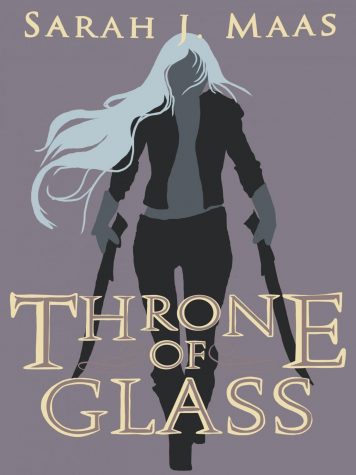 Rating: 5/5
Genre: High fantasy
Maturity: Starts off at a 1, steadily works its way up to 5 as the series progresses
Soundtrack: "you should see me in a crown" by Billie Eilish / "Play with Fire" by Sam Tinnesz / "Boulevard of Broken Dreams" by Green Day / "Atlas" by Coldplay
Assassin Celaena Sardothien emerges from a year-long imprisonment in the Salt Mines of Endovier to compete as the Crown Prince of Adarlan's pick for the King's Champion. Freedom is on the line for eighteen-year-old Celaena. But her competitors aren't the only players in the game. Secrets swirl, magic sizzles, and untimely deaths befall the castle. It's up to Celaena to put the puzzle together before the pieces scatter. This series starts off slow as the world is built. As the books go on, so does the pace and intrigue. By "Kingdom of Ash", the seventh and final book, all the threads fall into place in the riveting climax.
Celaena's absolutely lethal. She's also absolutely stunning, as is every other major character. Males are towering, corded with muscle, absolute specimens.  Females are magnetic, thrumming with power. Obviously, not much in the way of body representation. Some characters are 'fae', but fae essentially appear human, but with pointed ears. Hundred year age-gap relationships appear. Celaena, to her credit, breaks the muddy, gritty, or 'pick me' strong female character stereotype. She dances with daggers and luxuriates in the lavish. In her world, a taste for the expensive and a talent with knives aren't mutually exclusive.
The Pledge by Kimberly Derting (Trilogy)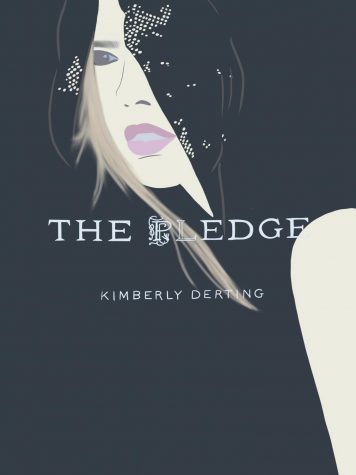 Genre: Dystopian fantasy
Rating: 4/5
Maturity: ⅕
Soundtrack: "Skyfall" by Adele / "Panic Room" by Au/Ra / "Castle" by Halsey
Language defines class in Ludania. Make eye contact with someone speaking another language, and the punishment is death. Seventeen-year-old Charlaina, though, has been born with the ability to understand every language. Her secret is well-protected, until she overhears a conversation in a language she's never heard. Exposed, she's drawn into the thick of the conflict between the authoritarian monarchy and a burgeoning rebel force. Though the Chosen One trope is seemingly laid on thick here, there's a twist. The trope in this book may be more accurately described as the Chosen Two.
Class is the major driving force of this society, demarcated by the languages they speak. The main character traverses class lines with her forbidden knowledge of upper caste language. Take a peek into the tolls a totalitarian can take on its citizens. The prejudices and divisions created by strict class boundaries cut deep — but the scars heal more easily than you'd think.