Best Colleges for Student Activists
Colleges are centers of education and passion, so it's no surprise that many of them are involved with local or even national social activism. For juniors who are starting to think about which colleges they want to apply to and for seniors deciding where they want to go, social activism may be an aspect to consider that is somewhat difficult to research. To aid in this process, Anthro compiled a list of colleges that have opportunities and environments conducive to student activists.
Spelman College
Atlanta, Georgia • private • acceptance rate 43.4%
As the US's oldest black women's liberal arts college, Spelman continues to honor its roots by encouraging critical thought on social events, requiring students to complete classes on the African diaspora, and having programs to support minority students.
Spelman's Social Justice Fellows program, for example, selects a group of female students to "change the world through social justice advocacy," according to their website. These students receive semester stipends, internship placements, and special co-curricular experiences and mentoring. They also receive social justice advocacy training and policy implementation experiences.
This emphasis on social activism is reflected by the efforts of Spellman's graduates. One especially interesting example of this is the podcast senior Kayla Smith hosts, called "The Blue Record," where she highlights and discusses issues that affect black college students and alumni from Spelman.
University of California, Berkeley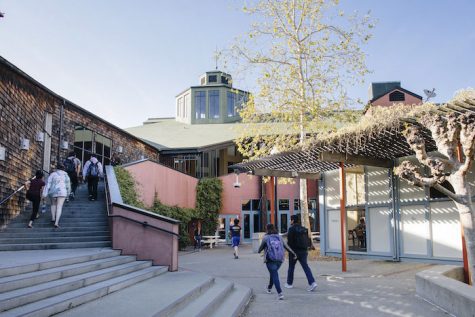 B

erkeley, California • public • acceptance rate 16.3%
UC Berkeley has a long history of activism; a prominent example includes its involvement in the free speech movement in the 60s, which is often lauded by student guides on campus tours, according to a Daily Californian article. Its involvement in activism hasn't faded over time, as shown by the recent protests to block people like Milo Yiannopoulus from speaking on campus.
In the pandemic, Berkeley students keep up their activism virtually. For the recent presidential elections, students rallied with a web-based petition, demanding a day off from class so students had time to vote in-person.
Second-year student Abhi Vinchure spoke highly of Berkeley's activism environment in a college magazine article: "You can't really go a day without seeing activism or demonstrations. But Berkeley doesn't force it on you. If you're politically uninvolved and just wanna do C.S. and graduate, you can."
Pitzer College
Claremont, California • private • acceptance rate 13.4%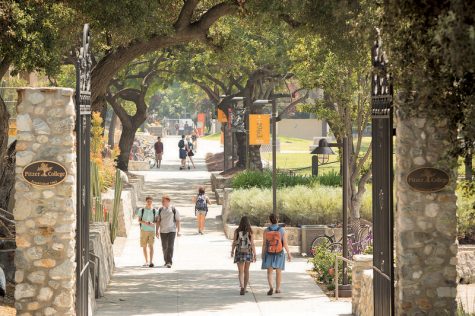 Pitzer was founded in the 60's at the height of the environmentalist movement to emphasized the effects of social and environmental policies in an interdisciplinary environment.
It has continued this progressive mindset, keeping up with modern social movements. Pitzer regularly invites activists tospeak, such as transgender activist Janet Mock and Patrisse Cullors, co-creator of the #BlackLivesMatter movement. The college also hosts a yearly Arts and Activism panel to highlight social and political issues.
One student told the Fiske Guide to Colleges in 2017, "This small school has changed with the times but continues its emphasis on progressive thought, social responsibility, and open social attitude."
Wesleyan College
Middletown, Connecticut • private • acceptance rate 16.5%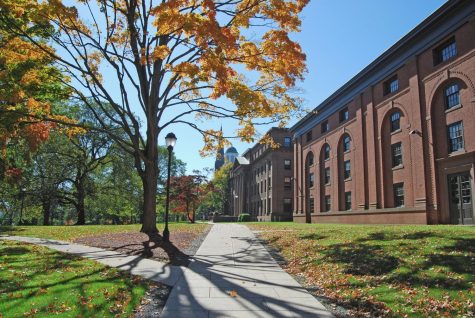 Wesleyan's campus is a hub of student activism. The university has many clubs advocating for a diverse range of social causes like the "Adolescent Sexual Health Awareness," "Challah for Hunger," "Journalism of Underrepresented Students," "Wesleyan Students for Disability Right," and "Cardinal Cares," which is an organization that helps spread awareness about eating disorders.
This active, collaborative environment and Wesleyan's emphasis on diversity provides many opportunities for students to get involved in current events and social movements. Wesleyan students have consistently protested against police brutality. According to a Middletown Press article, around 300 people gathered at the university's student center to protest officers using excessive force when breaking up a gathering in 2008.
"I think Wesleyan can pride itself on admitting students from all types of socioeconomic, geographic, and national backgrounds as well as diverse identities," said a Wesleyan student in Fiske Guides to Colleges 2017. "Students are vocal about hot social and political issues, ranging from single-sex Greek life to divestment from fossil fules to the Black Lives Matter protests."
Brandeis University
Waltham, Massachusetts • private • acceptance rate 29.9%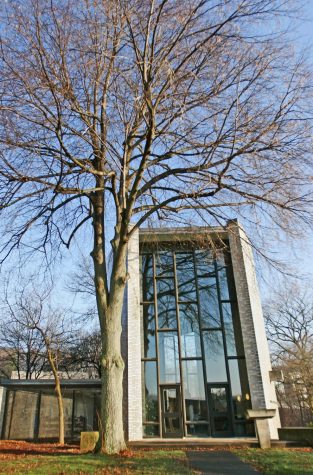 In terms of its academic offerings, Brandeis has a social justice and social policy program that students can take as a minor and can begin at any time. The program "does not seek to promote a particular ideological agenda, but rather to spark creative thinking about complex social problems" and "challenges students to articulate their own value commitments in a spirit of constructive debate" according to their school website.
Students can build on their activism outside of the classroom as well; Brandeis has multiple student clubs with varied focuses that center around social and political activism such as the campus groups "Brandeis United Against Inequities in Diseases," "Jewish Feminist Association of Brandeis," and "STAND: Refugee Advocacy and Mass Strocity Prevention."
Brandeis' policies reflect this emphasis on activism and progressive thought. It is known for its religious acceptance, and the university is the first US university to ban caste-based discrimination, which took effect in December 2019.
University of Washington
Seattle, Washington

• public • acceptance rate 51.8%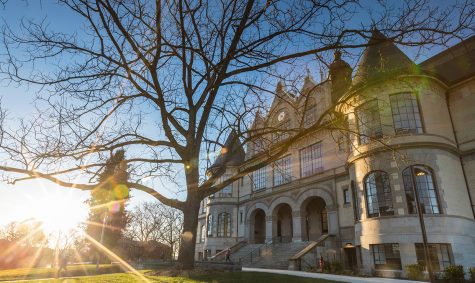 In 1943, UW student Gordon Hirabayashi sued the federal government on the grounds that curfews placed on Japanese Americans were unconstitutional in a case known as Hirabayashi v. United States. Though the court ruled against Hirabayashi, this act set the mood for activism for the university.
UW puts an emphasis on local community involvement with its  School of Social Work and encourages students to think beyond the local community and stand up for their views on national issues by offering a diverse, conscientious environment.
UW athlete Havana McElvaine shared how influential this quality was on her life in a 2017 UW article. During the height of athletes protesting against police brutality, her coach encouraged her to stand up for herself and others. "She enabled me to be in solidarity with a movement I cared about, and that was really powerful for me," McElvaine said.