A "Who's Who" of the Trump Administration
By Louisa Keyani
President-elect Trump has more than 4,000 government positions to fill, some of which are the most important jobs in the United States of America. While some Cabinet positions, such as the Attorney General or Secretary of State, require Senate confirmation other important posts, such as the Chief of Staff and Press Secretary, are under complete control of the President.
Chief of Staff
Reince Priebus
Chairman of the Republican National Committee
APPOINTED
Reince Priebus has served as the chairman of the Republican National Committee for six years. Previously he served as chairman of the Republican Party of Wisconsin and as General Counsel to the RNC. As a top advisor to the president-elect, Priebus will have a lot of influence in hiring West Wing staff and will also be a top advisor to the president-elect.
National Security Advisor
Michael Flynn
Retired Lieutenant General of the United States
NAMED
Michael Flynn was formerly the director of the Defense Intelligence Agency where he was very adamant about increasing American leadership around the world. Flynn has vowed to continue reforms around foreign policy started under the Obama Administration, despite Trump's harsh criticisms of things like the Paris agreement and Obama's actions in the Middle East.
Communications Director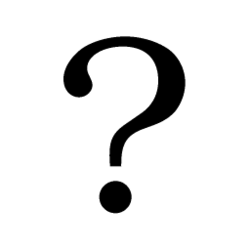 Undetermined
Although Monica Crowley had originally been appointed to this position, she has recently withdrawn after allegations of plagiarism throughout her past. There are no other potential appointees at the moment.
Press Secretary

Sean Spicer
Communications Director of the Republican National Committee
NAMED
Sean Spicer has served as Communications Director of the Republican National Committee since 2011 and as Chief Strategist since 2015.
Senior Advisers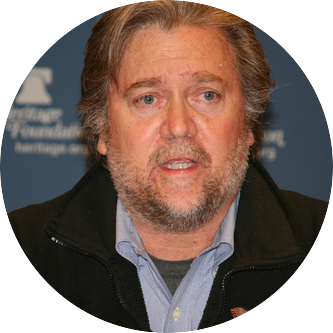 Steve Bannon
Donald Trump campaign CEO
NAMED
Steve Bannon is currently the chairman of Breitbart News. He is also the founding chairman of Government Accountability Institute, a nonprofit organization that investigates and attempts to expose corrupt politicians.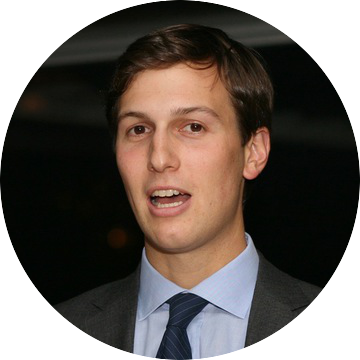 Jared Kushner
Real estate developer, newspaper owner
NAMED
Jared Kushner, the husband of president-elect Trump's daughter Ivanka, inherited a large amount of property from his father at a young age, similar to president-elect Trump. He was an advisor to Trump during his campaign and is also the owner of the New York Observer.
Attorney General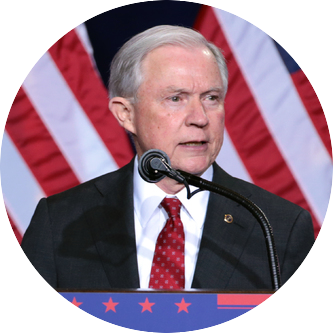 Jeff Sessions
Junior US Senator from Alabama
NOMINATED
This will be Jeff Sessions' twentieth year serving as the junior US Senator from Alabama. He has served on the Senate Budget Committee and Senate Judiciary Committee and is a very strong advocate for the American military.
Secretary of Defense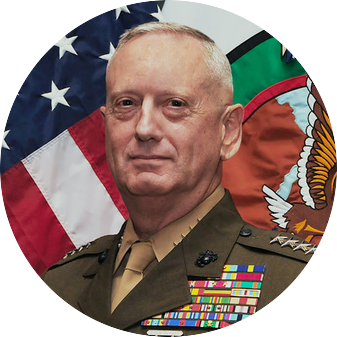 James Mattis
Retired United States Marine Corps
NOMINATED
James Mattis led the 1st Battalion, 7th Marine Regiment, during the first Gulf War and played a prominent role in both the Afghanistan and Iraq Wars. He also served as the head of the U.S. Central Command, a defense force in charge of military operations throughout the Middle East, but was removed from his position a few months early due to conflicts with the Obama Administration involving Iran.
Secretary of the Treasury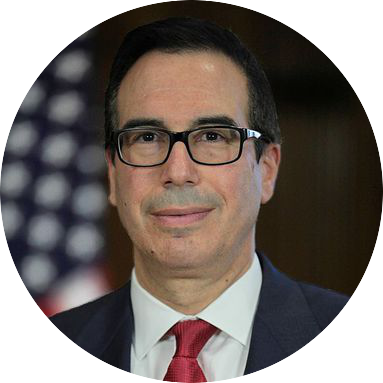 Steve Mnuchin
Former partner at Goldman Sachs
NOMINATED
Steve Mnuchin served as the finance chairman of president-elect Trump's presidential campaign. Mnuchin grew close to Trump as the finance chairman of his campaign and recruited possible deputies before Trump even recruited him for the position.
Secretary of Commerce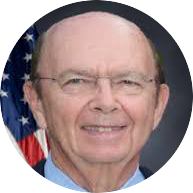 Wilbur Ross
Investor
NOMINATED
Wilbur Ross was the head of Rothschild Inc's bankruptcy advisory business before launching WL Ross & Co., a company that generates investment opportunities for their clients. Ross has generated a very large amount of wealth by putting millions into struggling steel and coal companies across regions that have been supportive of Trump.
Secretary of Labor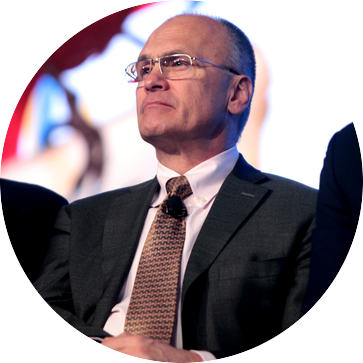 Andrew Puzder
CEO of CKE Restaurants
NOMINATED
Andrew Puzder is currently the chief executive officer of CKE Restaurants, the company in ownership of Carl's Jr. and Hardee's. He is in strong support of repealing the Affordable Care Act and is a critic of the Obama administration's rulings on minimum wage, claiming that they will be detrimental to small businesses and lead to unemployment.
Secretary of Education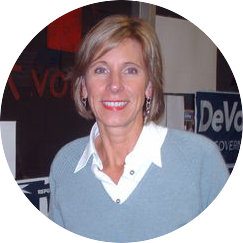 Betsy DeVos
Philanthropist, school choice advocate
NOMINATED
Betsy DeVos is a prominent Republican donor who has been a very strong supporter of school choice. She has expressed a strong affinity for charter schools and has said that parents should be able to choose the best schools for their children, whether they be public, private, or charter schools.
Secretary of Health and Human Services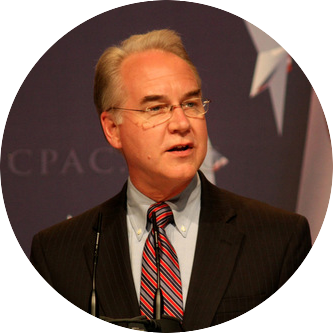 Tom Price
US Representative from the 6th district of Georgia
NOMINATED
Tom Price was elected to the US House of Representatives in November 2004 and currently serves as Chair of the House Committee on the Budget. He is also on the House Committee on Ways and Means and has previously served as Chairman of the House Republican Policy Committee and Chairman of the Republican Study Committee. He also worked as an orthopedic surgeon for nearly twenty years.
Secretary of State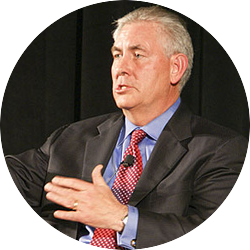 Rex Tillerson
Former CEO of ExxonMobil
NOMINATED
Rex Tillerson served as CEO of ExxonMobil, a multinational gas and oil company that has taken Tillerson all over the world, despite his lack of experience in the public sector. He has a close relationship with President Putin, who awarded him the Order of Friendship in 2013.
Secretary of Homeland Security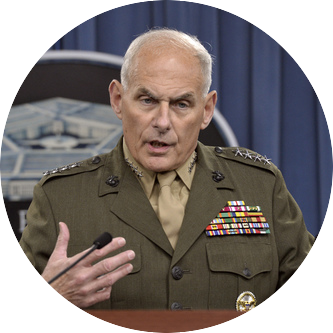 John Kelly
Retired Marine General
NOMINATED
John Kelly is a retired Marine general who previously ran the United States Southern Command, giving him power over Guantànamo Bay. He has a reputation for focusing on "soft power" over brute military strength.
Director of National Intelligence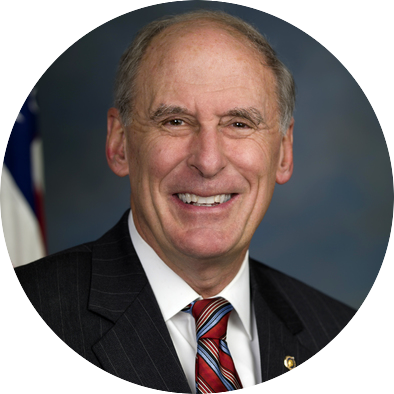 Dan Coats
Retired US Senator from Indiana
NOMINATED
Dan Coats has served on the Senate twice, from 1989 to 1999 and then again from 2011 to 2017. He served as the US Ambassador to Germany from 2001 to 2005 and is also a well-connected Washington lobbyist.
Secretary of Energy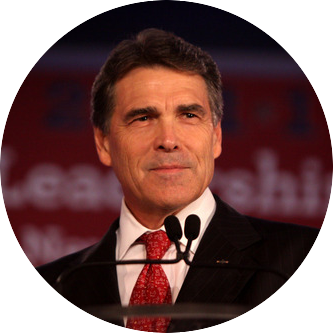 Rick Perry
Former Governor of Texas
NOMINATED
Rick Perry is an enthusiastic supporter of extracting energy resources, especially fossil fuels. Despite Perry's claims in 2011 that the Department of Energy should be abolished, he is considered a wise choice for the position.
Secretary of Housing and Urban Development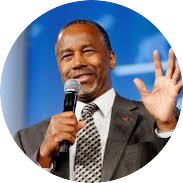 Ben Carson
Former presidential candidate, renowned neurosurgeon
NOMINATED
Ben Carson was unsuccessful in his attempt to become the Republican candidate for the US Presidential election in 2016, but became a vocal supporter of president-elect Trump and has now been nominated by him for HUD Secretary.
Secretary of Transportation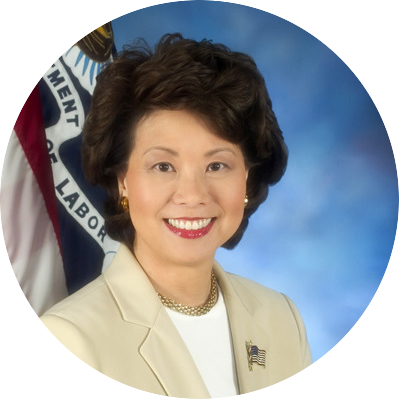 Elaine Chao
Former Secretary of Labor
NOMINATED
Elaine Chao was Secretary of Labor for the Bush administration from 2001 to 2009 and is the first Asian-American woman to be appointed to a President's Cabinet in US history. She also served as President and CEO of United Way of America and as Director of the Peace Corps.
Secretary of Interior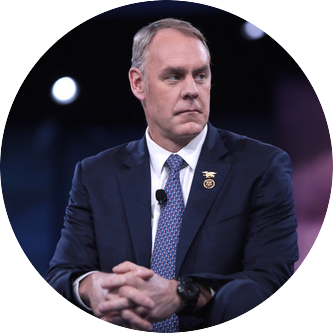 Ryan Zinke
Montana Congressman
NOMINATED
Ryan Zinke currently serves as the only Montana Representative in the US House of Representatives. He is a former state senator and a US Navy SEAL veteran.
Secretary of Agriculture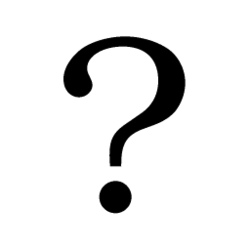 Undecided
There is currently no nomination for the Secretary of Agriculture, but there are rumors of Forrest Lucas, founder of Lucas Oil, being nominated for the position.
Secretary of Veterans Affairs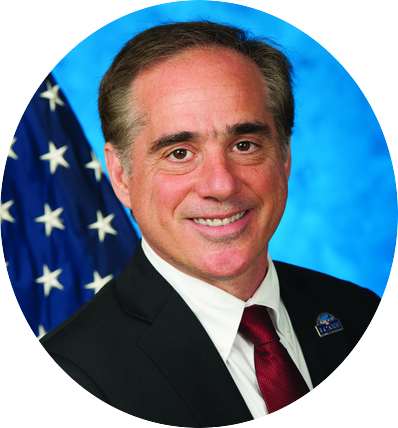 David Shulkin
Under Secretary of Health for the US Department of Veterans Affairs
NOMINATED
David Shulkin served in the Obama administration as Under Secretary of Health. He was also President of Morristown Medical Center, Goryeb Children's Hospital, Atlantic Rehabilitation Institute, and the Atlantic Health System Accountable Care Organization.
Director, Office of Management and Budget (OMB)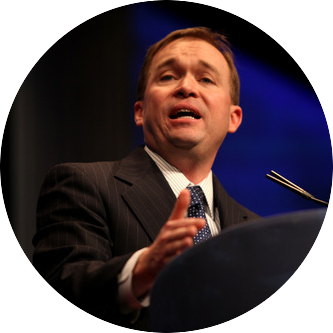 Mick Mulvaney
US Representative from the 5th district of South Carolina
NOMINATED
Mick Mulvaney aided in founding the House Freedom Caucus, which is a group of conservative lawmakers that pushed for Speaker John Boehner to resign from his position. Mulvaney is a strong advocate of deep spending cuts and would help president-elect Trump in repealing the Affordable Care Act.
Administrator, Environmental Protection Agency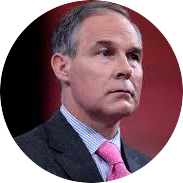 Scott Pruitt
Attorney General of Oklahoma
NOMINATED
Scott Pruitt has been a strong critic of the Environmental Protection Agency in the past, but Trump has stated that he has a deep understanding of the environment's impact on the economy.
UN Ambassador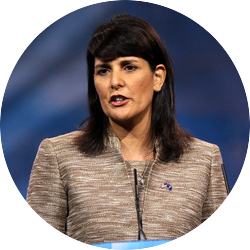 Nikki Haley
Governor of South Carolina
NOMINATED
Nikki Haley currently serves as the governor of South Carolina and is one of the few women on Trump's cabinet. Throughout the campaign, she and Trump clashed on issues, but since the election, they seem to have put their differences aside.
CIA Director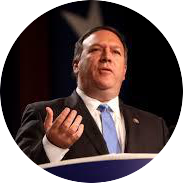 Mike Pompeo
US Representative from the 4th district of Kansas
NOMINATED
Mike Pompeo is a member of the Tea Party movement, who has served as a Congressman for the state of Kansas since 2011. He was also CEO of Thayer Aerospace, a company providing parts for commercial and military aircraft, and now serves on the Energy and Commerce Committee and House Intelligence Committee.
Small Business Administration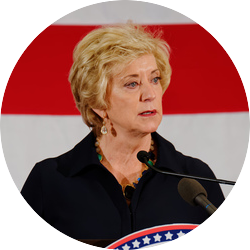 Linda McMahon
Former CEO of World Wrestling Entertainment
NOMINATED
Linda McMahon cofounded WWE with her husband, Vincent McMahon. She served as CEO from 1997 to 2009 and had unsuccessful US Senate runs in 2010 and 2012.
US Trade Representative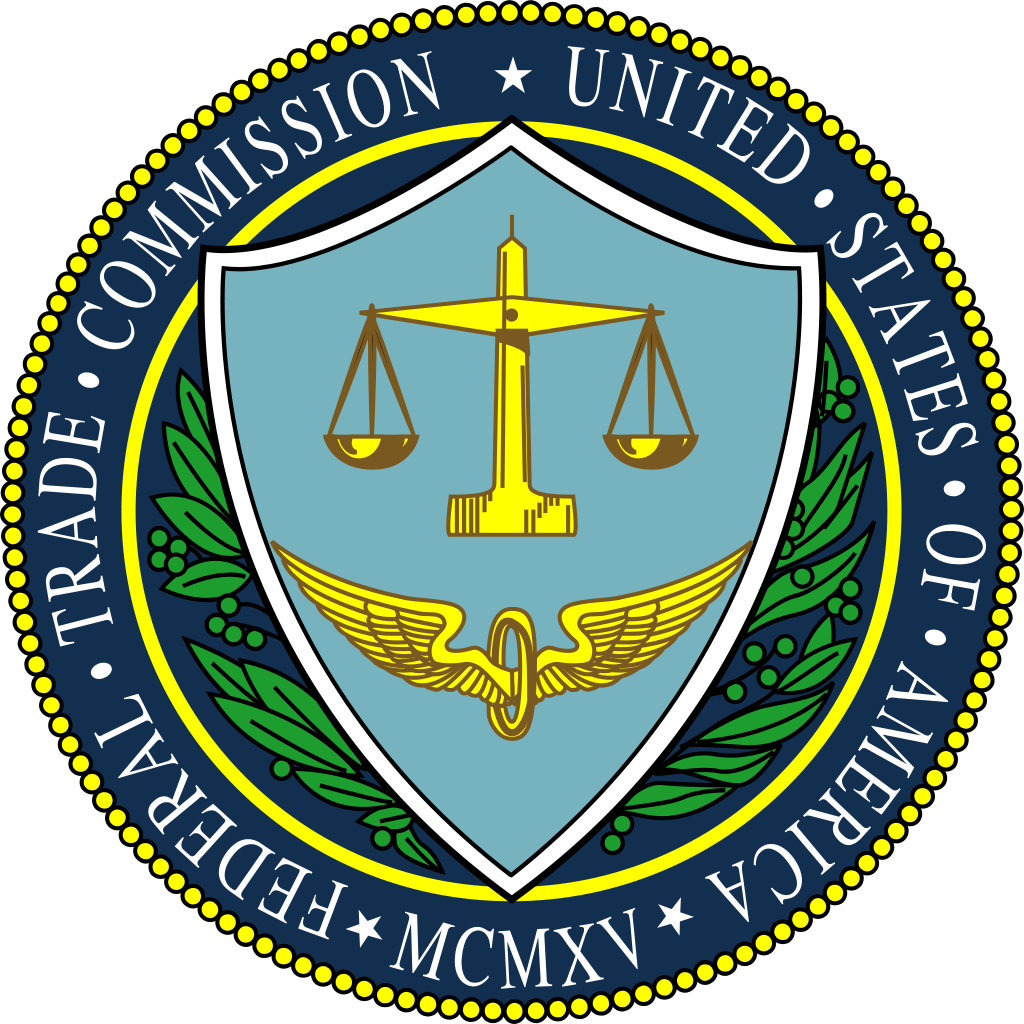 Robert Lighthizer
Lawyer
NOMINATED
Robert Lighthizer served as deputy USTR under the Reagan administration. Lighthizer played an important role in Bob Dole's 1996 campaign and has recently worked on trade issues as a lawyer.
Leave a Comment