A Farewell to Palo Alto Businesses
Students reflect on stores closed due to COVID.
The COVID-19 pandemic has hit businesses hard and those in Palo Alto are no exception. Anthro wanted to give students a chance to reminisce and say a farewell to all the local spots that we lost this year.
These business closings are far from isolated, with over 110,000 restaurants, some that had been serving their communities for generations, having closed during the pandemic across the country, according to Fortune. 
Since high school has been operating virtually, Palo Alto High School students are no longer flocking to nearby businesses, such as those in Town and Country or on University Avenue. Across Palo Alto, stores and restaurants were forced to close, temporarily or permanently, due to a loss of business. Here are just a few of the businesses that Paly students cherished.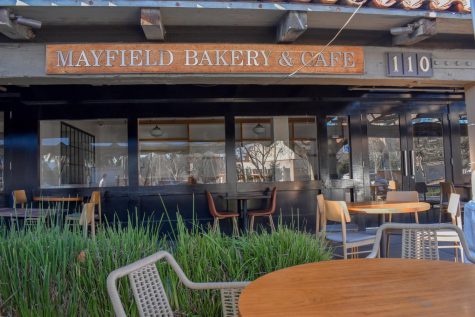 Mayfield Bakery & Cafe
Opened in 2009, Mayfield Bakery & Cafe was a favorite among students for its iced coffee and delicious baked goods, and is one of the many spots that have shut its doors. The bakery offered a host of options for lunchtime, and student deals to accompany them. It was practically a Paly staple, visited often during the brunch and lunch periods every day.
Senior Charlotte Versavel was one of many students who frequented Mayfield. 
"I used to go to Mayfield after school to get tea, and sometimes would get lunch there," she said. "It's sad that it closed, and future Paly students won't get to experience the quick, great food from the Bakery."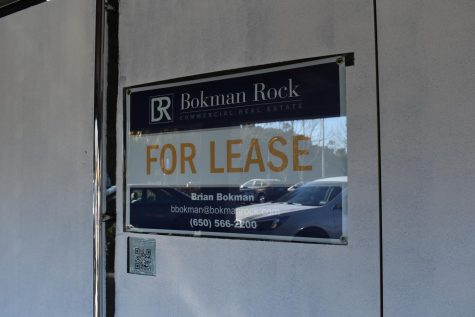 Create It Ceramic and Glass Studio
Create It was a popular spot for children's birthday parties, group events and rainy day activities since the studio's opening in 2006. The colorful studio allowed people to do glass fusion, print their hands (or paws) in clay and paint pieces of pottery such as plates, mugs or fun animal figurines. 
"I went there a couple of times in elementary school to make coasters with my family," said Junior Nicholas Mo.
Although the Town and Country location is currently closed, Create It's studio in Burlingame is offering activity kits to continue the fun at home.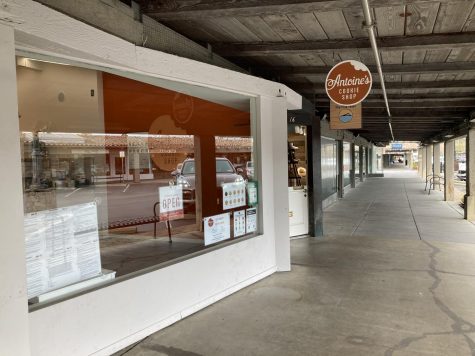 Babka by Ayelet
Although relatively new to the community, having opened in 2018, Babka by Ayelet was quickly becoming a beloved spot. The shop was known for being the first babka-only bakery in the country and for its delicious and inventive takes on the dessert.
In an interview with the San Francisco Chronicle, owner Ayelet Nuchi said, "It was hard because I put in a lot of money into all the remodeling."
There are hopes to soon reopen the bakery in Los Altos, however she no longer seems to be taking online orders as her website was disconnected.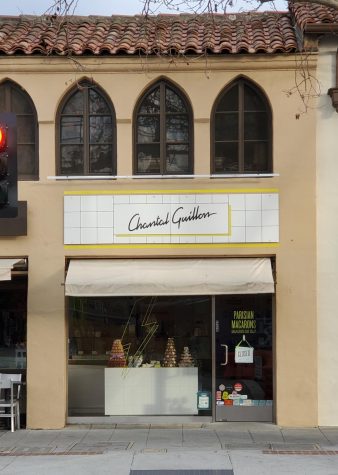 Chantal Guillon
Serving hand-made macarons, Chantal Guillon has been around since 2008, opening its first location in San Francisco. The Palo Alto branch of Chantal Guillon on University Avenue opened in 2012. Located near Cream, a store that specializes in ice cream sandwiches, the area was a great place to get desserts.
"I kept coming back because not only were the macarons delicious, but also the staff workers there were so welcoming," senior Dunya Mostaghimi said. 
While it had previously closed for a few months due to Covid, it has since reopened for takeout according to the store's website.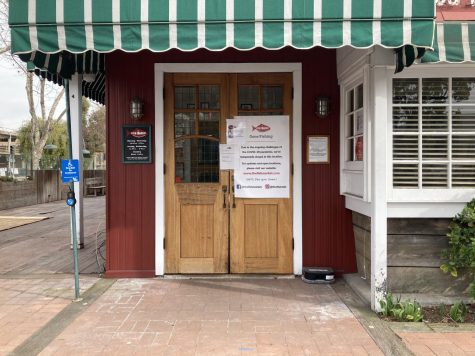 The Fish Market
The Fish Market has long been a Palo Alto staple, opening on El Camino Real near Stanford in 1976. While other branches of the restaurant have been able to stay open during the pandemic, the Palo Alto restaurant has been forced to temporarily close.
In an interview with Palo Alto Online, president of the Fish Market Restaurants Dwight Colton said, "We've all lost sleep and have tried to map out any other option other than coming to this point, but takeout and delivery options are just not sustainable for our buildings."
While the restaurant has gone into hibernation for now, Colton plans to reopen it sometime in the future.