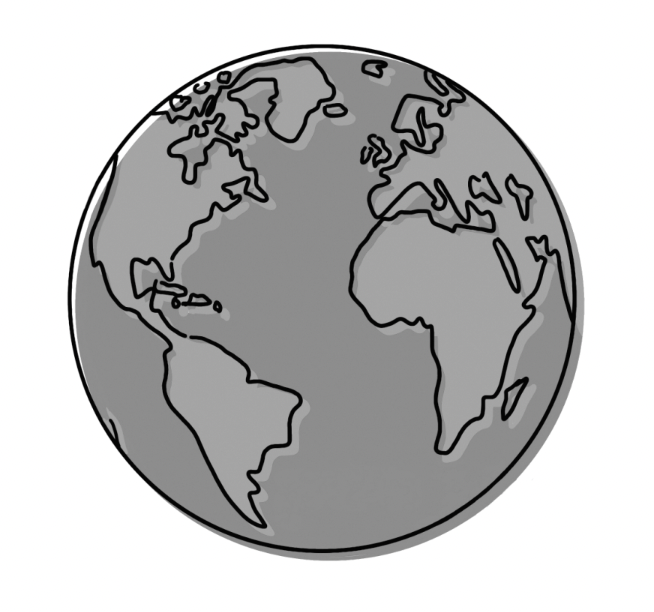 Activism around the world: December 2022
Climate, religion, independence fire up protesters all over the globe
Britain: Climate activists are campaigning for Britain's House of Lords (part of Parliament) to reject a recently revived public order bill. The bill would give police officers increased power to stop and search as well as potentially stop certain individuals from participating in protests at all. Also, some forms of "locking on" —  sticking, locking or attaching oneself to immobile objects or to other people, a tactic often employed by climate protesters  — would be outlawed. Protesters claim that the public order bill would infringe upon their rights to protest and are too far reaching.
Egypt: Egypt cracks down on protests around the 2022 UN Climate Change Conference (COP27) by putting in place new restrictions on protests, arresting activists and forcing new cameras in all taxis. International civil rights groups have called the detainments arbitrary and demanded their release. There are newly established checkpoints where citizens' social media is forcibly monitored for potential protest information. The portions of the summit — the "Green Zone" usually open to the public are now requiring pre-registration including passport numbers. Organizations and individuals from over 80 countries have signed a petition demanding the new restrictions be ended.
Iran: For a month, a wave of protests has swept Iran over the death of Mahsa Amini, who had been arrested for apparently not wearing her hijab in the right way. The government's reaction has been intense with bullets fired into crowds. Thousands of protesters have been charged. Almost 200 activists have died. Still, a majority of Iran's Parliament has signed an open letter demanding the protests be dealt with harshly. Universities have been a center of protest, and students have been staging sit-ins, fighting mandated gender segregation and more. From Amini's death, the movement has blossomed into a more general protest over the way Iran's theocracy is run.
Uzbekistan: Over 20 people in Uzbekistan's autonomous Karakalpakstan area were killed by police in a protest deemed "largely peaceful" by the Human Rights Watch. Deadly "stun-grenades" were used. A new draft constitution that would prohibit Karakalpakstan from voting to secede spurred the protest. Despite the deaths, the protest successfully pressured the government into removing the parts of the constitution that restricted Karakalpakstan.
Armenia: Thousands of Armenians have turned out to protest the signing of a peace treaty with Azerbaijan in the city of Yerevan. They are protesting the concessions to Azerbaijan over the self-determination of the de facto autonomous region Karabakh. It has been overseen by Russian peacekeeping forces for the past few years. There is widespread disillusionment with the peace treaty since it will likely not favor Armenian interests.