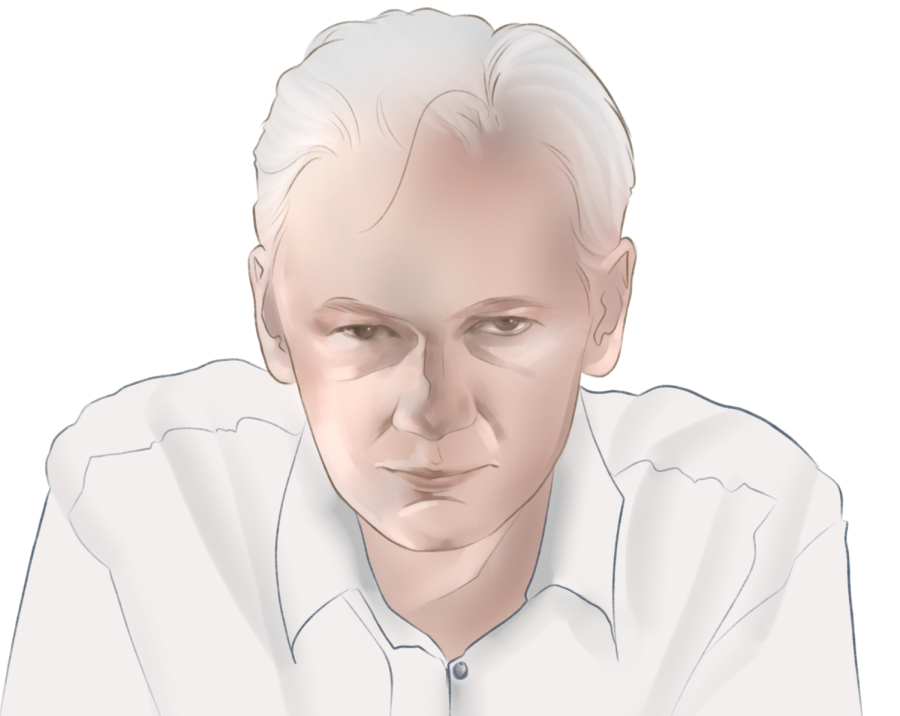 Alison Xiong
Notorious publisher and activist Julian Assange may soon find himself on American soil. As director of WikiLeaks — an international organization that receives and publishes leaks of sensitive government information — he has been charged with espionage by the U.S. Department of Justice for the publication of classified U.S. government documents on the Iraq and Afghanistan Wars by WikiLeaks in 2010. His extradition from the United Kingdom to stand trial in the United States is expected later this year. 
Assange's prosecution is a scandalous breach of a century-long tradition of not charging individuals or organizations for receiving and publishing leaked government information under the Espionage Act. It is appalling — and revealing — that this policy has been violated in the past few years, during which time global press freedom has eroded precipitously.
Although not a reputable journalist himself, Assange's activities in this case are similar to those of professional journalists: publishing sensitive information from sources and whistleblowers.
Therefore, when Assange has his day in court, he will not be the only one on trial. His espionage prosecution alone threatens to have a chilling effect on investigative journalism and the publication of leaks, particularly involving the U.S. government. A conviction threatens an even more troubling precedent. 
Any defense of Assange requires a series of concessions about him and his activities. He is a thoroughly unsavory individual with an insatiable appetite for attention. He has been accused of rape and operating WikiLeaks as a cult of personality. Assange clearly sides with certain governments and targets others he views as exercising illegitimate power. According to investigative reporting by New York Times, WikiLeaks published Democratic National Committee emails hacked by the Russian government as part of Russia's coordinated campaign to interfere in the 2016 U.S. presidential election. While Assange's exact motives are unclear, his loyalties are highly suspect. 
But he is being charged specifically in connection with the publication of classified U.S. government documents on the Iraq and Afghanistan Wars. Former U.S. soldier Chelsea Manning admitted to giving the documents to WikiLeaks, and there is no direct evidence that Assange solicited them. 
Manning and other WikiLeaks sources have been convicted of espionage for disclosing the secret information, but never before has an individual or organization been charged with espionage for publishing government leaks. Passed in 1917 during World War I, the Espionage Act criminalizes "the dissemination of information with the intent to harm or impede U.S. armed forces and aid enemies of the United States" and has historically been used to prosecute spies during wartime.
In addition to establishing a disturbing long-term precedent, charging Assange with espionage has immediate legal implications. Before publishing the leaks in 2010, WikiLeaks gave the information to the New York Times (which printed them). If Assange is found to have committed espionage in receiving and publishing the documents, the editors of the New York Times would likely also be in legal jeopardy. 
At its heart, this case is not all about Julian Assange — as much as he would wish it to be. Rather, his prosecution for espionage imperils the ability of journalists to pursue unfettered reporting, particularly on sensitive U.S. government issues. 
That should unsettle us all.