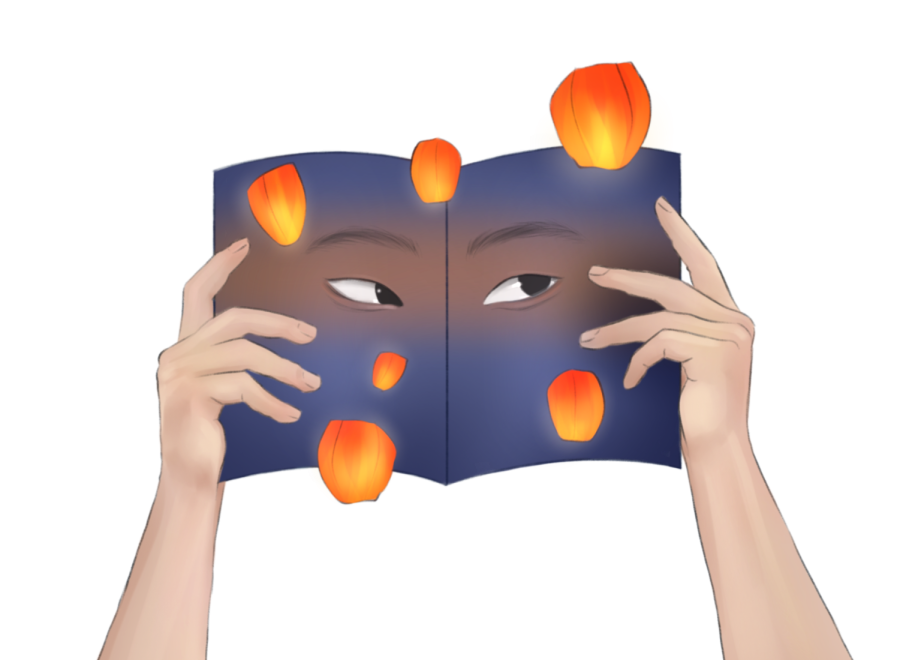 Alison Xiong
"I was looking for books where my son could see himself and I just had this epiphany — you [I] should write a book!" said Joanna Ho, author of the picture book "Eyes that Speak to the Stars," describing her entrance to the world of writing.
Ho, Palo Alto High School alumna and vice principal at East Palo Alto Academy, has just released her third picture book incorporating Asian American representation and is gearing up to publish her first young adult novel later this year. 
Ho's newest book, "Eyes that Speak to the Stars," is a companion to her 2021 book "Eyes that Kiss at the Corners." Both books focus on an Asian-American child embarking on a journey to love their eye shape, which differs from the ones they typically see around them. This plot was inspired from her own life, according to Ho.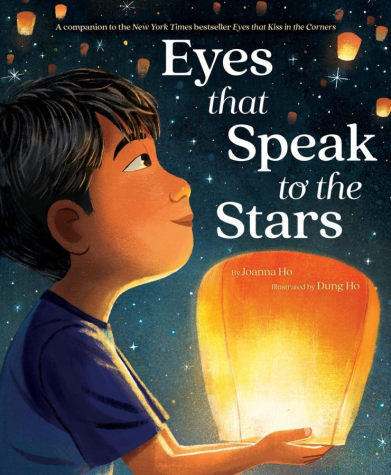 "I didn't think I could be beautiful because I didn't have big eyes and they weren't blue," Ho said. "I used to look in the mirror and I would pull my eyelids up, trying to imagine myself with bigger eyes."
She also said her passion for anti-racism and equity work stemmed from an intensive camp she attended while at Paly. "We went to this weekend away where it basically was intense, intense racial justice [learning]. Just like workshops. And that was really my first eye opening experience," she said.
Paly senior Sophia Cummings, who is half Korean and half white, said she did not see many people who looked like her in the media as a child. She believes representation can improve self-esteem.
"The content that people are exposed to unfortunately defines a lot of standards in terms of appearance and ways of living, so when kids don't see themselves in any books or other media, it can make them feel abnormal and insecure," Cummings said. 
Ho, whose parents immigrated from Taiwan and China, began writing picture books to help children like her son see people who looked like themselves in the media.
"It [my writing] really is born out of a desire to tell stories and join and be part of a canon of stories and storytelling for people who have historically been marginalized or invisible or silenced in our society," Ho said. 
Cummings said seeing people who looked like her in picture books would have improved her confidence when she was younger.
"Growing up, I struggled a lot with my identity and appearance because I would always want to look like the characters in my books, who more often than not were Caucasian," Cummings said. "I struggled a lot with insecurity of my race and I had a lot of jealousy of kids who fit into the typical appearance shown in the media."
According to Ho, a large part of her inspiration to write picture books came from a lack of diverse books in her youth, and she hopes she can change that for someone else.
"I didn't realize it wasn't just me who felt that way," Ho said. "I didn't even think that I could see myself in the story — I didn't know that was possible."
She hopes her books will not only engage children, but help parents start a conversation with their children surrounding race and identity.
Ho is also preparing to release her first young adult novel this summer, "The Silence that Binds Us," which is about a Chinese high school student in an area similar to the Bay Area whose family confronts racially motivated criticism from her community after her brother dies by suicide.
Ho strives always to include representation in her writing to inspire Asian-American youth.
"I feel like it's to help young people of all ages or adults recognize the power that they have within them to one be critical of the society that we live in," Ho said. "And then ultimately to know that they have the power to create change."